On Wednesday 29th April @TeacherToolkit shared a new blog/challenge for the educators on Twitter. TT follows around 600 people and has the best part of 93,000 followers. Wow! He is clearly a very successful leader. Previously he shared his top 101 Great Teachers to Follow on Twitter. I was thrilled to be included in Ross' top 100. I have never met him but have built up a relationship with him online and I count him as one of my trusted friends. Thank you Ross.
Here is @TeacherToolkit's new #Twitteratichallenge
As you can see he has listed his top 5 go-to people who he 'approaches in times of challenge and critique, or for verification and support.' (@TT 2015).
I read the latest post and I have to say I am truly honoured to be included in Ross' top 5 educators, his top 5 go-to people. Ross has many people to choose from and words can't express how much I appreciate the fact that he ranks me amongst his top people. Ross has launched a challenge for the Summer and I think it is a truly wonderful idea to recognise the people who give you the most support.
Here are the rules:
There are only 3 rules.
1. You cannot knowingly include someone you work with in real life.
2. You cannot list somebody that has already been named if you are already made aware of them being listed on #TwitteratiChallenge.
3. You will need to copy and paste the title of this blogpost and (the rules and what to do) information into your own blog post.
What to do?
There are 5 to dos you must use if you would like to nominate your own list of colleagues.
1. Within 7 days of being nominated by somebody else, you need to identify colleagues that you rely regularly go-to for support and challenge. They have now been challenged and must act and must act as participants of the #TwitteratiChallenge.
2 .If you've been nominated, you must write your own #TwitteratiChallenge blogpost within 7 days. If you do not have your own blog, try @staffrm.
3. The educator nominated, that means you reading this must either: a) record a video of themselves (using Periscope) in continuous footage and announce their acceptance of the challenge, followed by a pouring of your (chose) drink over a glass of ice.
4. Then the drink is to be lifted with a 'cheers' before the participant nominates their 5 other educators to participate in the challenge.
5. The educator that is now (newly) nominated, has 7 days to compose their own #TwitteratiChallenge blogpost and identify who their top 5 go-to educators are.
So, the challenge is on! Here, in no particular order are my top 5 Edutweeters who I refer to when I need, help, advice and support.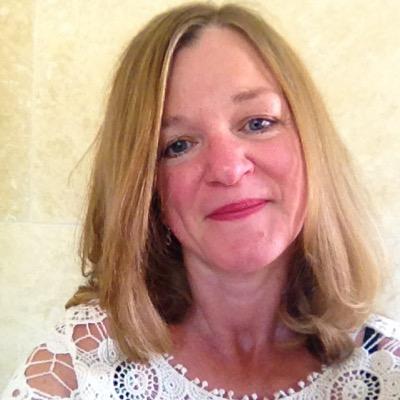 @Mishwood1 Proud headteacher @CamberwellParkSpecial School in Manchester. LLE. MEd Educational Leadership. Love to swim! Also see @SENexchange#SENexchange
Since meeting Mary via Twitter last year we have become very close friends. Mary has been a true friend to me when I have needed it most, both personally and professionally. We have met on several occasions and speak regularly on the phone. I know I can rely on Mary for advice regarding school, leadership and Special Educational Needs. Mary is also my conspirator in #SENexchange. Thank you Mary.
I see some great stuff in schools. I talk with students, teachers and leaders about learning, leadership and the curriculum. I advise and inspect.
I first encountered Mary via Twitter. I tweeted a burning question about assessment and tracking and Mary was kind enough to answer me. Mary settled my nerves regarding Ofsted and taught me many tips via DM. Slowly she built up my confidence until I developed the right balance of challenge and learning from an Ofsted Inspector. This stood me in good stead when Ofsted visited and I was able to put all of Mary's advice in to practice. I have met Mary personally and am pleased to report she is a lovely person and presents a jolly good course. Thank you Mary.
@imagineinquiry Greatest resource we have in our classroom is the children's imagination. Promoting innovation and excellence in primary education using mantle of the expert.
I have met Tim several times at Ofsted meetings and meetings at the DfE and also at Nrocks2014. I rank Tim as one of my closest friends on Twitter. He is always there if I have a question I need an answer to. Tim's support knows no bounds. When I wanted to set up @SENBlogger to collate all SEN posts Tim helped me through it, taught me how to set up a second blog site and link them both together. We have differing opinions on certain things but Tim is ever the professional and I value his support. I know I can always rely on Tim for impartial help and advice. Thank you Tim.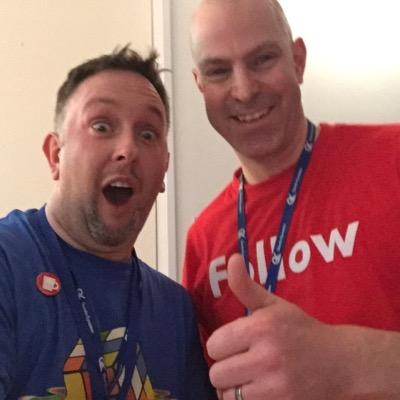 Mark Anderson @ICTEvangelist Geek. ITL associate. Relentlesly +ve about education.  learning, creativity & innovation. Former AHT. ADE GCT MCE ClassDojo lead, Pedagoo &@explainevrythn
I haven't met Mark but he is on my list of 'must meet people'. I find Mark a wonderful source of inspiration. I think I read almost everything he tweets and most of his blogs. I also have his 'Perfect ICT Lesson' book. The thing I like most about Mark is that he is always wiling to share his knowledge. I sent him a  question via DM several weeks ago and I would not be exaggerating if I tell you he answered me in less than a minute. Mark gives me the confidence to try new things in the world of ICT and is always there to help with advice. Thank you Mark. (I clearly need you to teach me how to embed a profile in to a blog post!)
Further Ed teacher (Child/Health/Social Care & English). Interested in all areas of education. Part of #ukfechat team. Mum of two. Lover of real ale & cheese.
The last person I wish to mention is Carolyn O'Connor. I first met Carolyn over a chat about the snow on Twitter 18 months ago. After a long conversation we discovered we live less than half a mile from each other. Fancy that! Carolyn accompanies me to Teechmeets and other educational outings including NRocks14, two #starkeyfests and an @oldandrewuk gathering in Birmingham. Carolyn is a friend both personally and professionally and I admire her commitment to her FE students. She blogs on the subject of FE and is attending FE conferences and making a credible name for herself in those circles. Carolyn is also my go-to person for Early Years help as this is one of her subjects. Thank you Carolyn.
I can't end this post without mentioning Ross. I may well be the first person to complete the #TwitteratiChallenge but I decided not to include Ross in my list. This is because he has already completed his list and I am keen to expand his challenge. I would like Ross to know how highly I regard him He is always the first person I turn to when I am uncertain. I have learned much from Ross over the years and continue to do so. Thank you Ross.
I would also like to add that I receive much help and support from my PLN on Twitter. This list could have run in to hundreds of people. Please do not be offended, I could only mention 5.
Enjoy the #TwitteratiChallenge everyone.